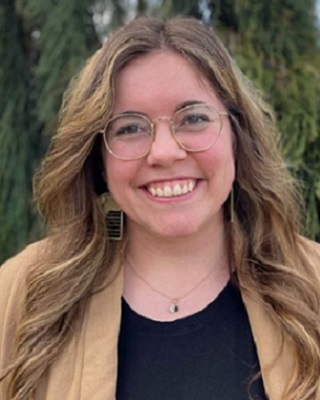 Dr. Lindsay Vik, Ph.D., LPC, NCC
Counselor
Much of my clinical work focuses on understanding and integrating the unique context and lived experience for each client. My theoretical background primarily includes interpersonal process and humanistic counseling interventions that aim to incorporate the whole person, including the emotional, physical, mental, and spiritual dimensions of your life. I often incorporate nature-based interventions, mindfulness, CBT or DBT activities to support my clients in exploring, understanding, and improving their mental health and coping skills. It is important to me to understand each client's unique experiences in life and work with them to create counseling goals grounded in their needs.   
Dr. Vik is a Licensed Professional Counselor (LPC) and nationally certified counselor (NCC). She has a PhD in Counselor Education and Counseling from Idaho State University specializing in Marriage, Couple, and Family counseling and a master's in clinical Mental Health counseling from the University of Nebraska Omaha. She teaches in counselor education full time at Portland State University and has worked with clients across Idaho and Nebraska. She is actively pursuing her licensure in Oregon to begin providing counseling services to Oregon residents as well.  
Dr. Vik has experience working with adolescents, young adults, relationships, and clients navigating anxiety, depression, identity development, trauma, and challenging life transitions. Dr. Vik provides counseling to BIPOC and LGBTQIA+ communities and deconstructs systems of oppression that impact clients' lives. She also works with couples and relationships to better understand their unique dynamics and build skills around communication, connection, and mutual support.